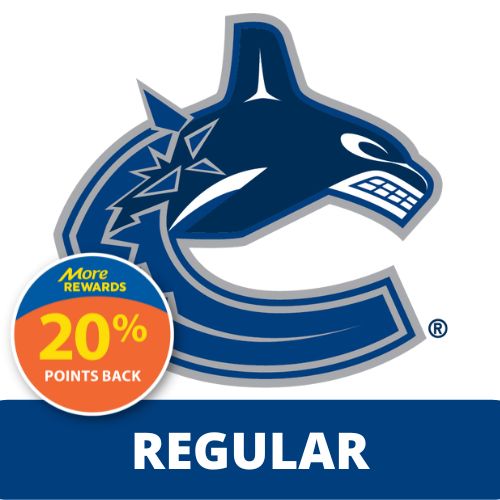 2023/04/06 - 7:00PM - Regular, Lower Bowl - Chicago Blackhawks vs. Vancouver Canucks
Tickets are in digital format; delivered to your email. You will be prompted to select a store during checkout; however, instore pickup is not available. Please read below for more details.
LIMIT 8 TICKETS PER ORDER - Retail Value: $109 - Please read full description before ordering. Single Game Ticket - Chicago Blackhawks vs. Vancouver Canucks - April 6, 2023 Now available - online only - while quantities last. Seats located in LOWER bowl. Orders of more than 4 tickets per game cannot be guaranteed to be seated together. There are no refunds, returns or exchanges on Vancouver Canucks tickets. Ticket fulfillment is handled by the Vancouver Canucks. The Vancouver Canucks will send a link to the email provided during checkout, up to 7 business days after your order is received. A Ticketmaster account is required for accessing your tickets. If you already have a Ticketmaster account, you must enter the email associated with your account during checkout; if you do not have a Ticketmaster account, one will be created for you using the email address provided at checkout. Instructions for accessing your tickets will be included in the ticket email sent to you by the Vancouver Canucks. Contact (604) 899-4625 Option #2 for more information on digital tickets or email membership.info@canucks.com.
Select one to add to cart