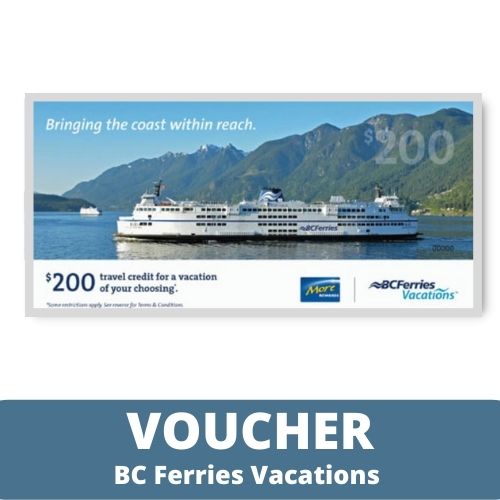 BC Ferries Vacations - $200 Voucher
Voucher is redeemable towards BC Ferries Vacations package booking (hotel and ferry) only and is not valid for ferry-only or hotel-only bookings.
BC Ferries Vacations brings the coast within reach, with over 100 travel packages and hundreds of hotels, activities and adventures to choose from. See morerewards.ca/bcferries for terms & conditions. For more information on BC Ferries Vacations travel packages and destinations, visit us at bcferries.com/vacations. Some restrictions apply. Excludes Port Authority user fees. All bookings are subject to availability and to the Terms and Conditions of BC Ferries Vacations Bookings, available at bcferriesvacations.com/terms-and-conditions.
Select one to add to cart