What is it?
It's a way for you to donate your points to a favourite charity. Then the Overwaitea Food Group will match your contribution, meaning the charity receives twice as much.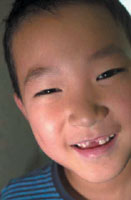 How does it work?
Just donate your More Rewards points in increments of 1,000 to one of 3 charities (1 regional, 2 local) supported by your store.
For each 1,000 points donated to charity, the Overwaitea Food Group will provide $2.
Children's Hospitals
Over the years, the Overwaitea Food Group has selected the 3 regional Children's Hospitals in B.C. and Alberta to be the major benefactors of our charitable efforts. We are pleased to continue this tradition by designating the local Children's Hospital as our Regional charity.
| | | |
| --- | --- | --- |
| | | |
| Vancouver | Edmonton | Calgary |